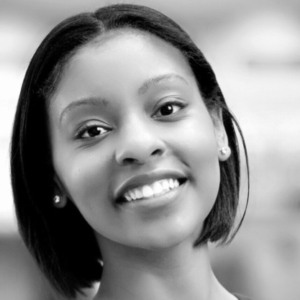 Lauren Lackey is an experienced project manager who confidently utilizes complex business development and communication tools to grow and stabilize programs. Over the course of her career, she's had amazing opportunities to lead a number of diverse programs and projects all over the world including heavily populated metropolitan areas, international arenas and small-town USA.
Prior to joining the Pendleton Consulting Group team, she led technology and innovation at the Atlanta Police Foundation and was also a thriving team memberon the ATL Business Ventures team at the World's most travelled Airport; Hartsfield-Jackson Atlanta International Airport. During her time at HJAIA, she was Appointed by the Young Leaders World Affairs Council and Airport General Manager to work as the ATL project representative to travel in a fellowship to Shanghai and Beijing where she learned to use social demographics in Urban China to develop strategic project models that would yield creative and innovative approaches to improved tourism, international business collaboration and economic development.
Over the years, she has been involved with a number of organizations including the Young Leaders World Affairs Council of Atlanta, the Consular Corps, Forbes Top 30 under 30, and the Reserve International which provides basic financial literacy resources and education to under-served communities.
Lauren received her Bachelor of Arts Degree with Honors from Wofford College in Spartanburg, South Carolina and her Master of Arts Degree with Honors from the University of North Georgia.